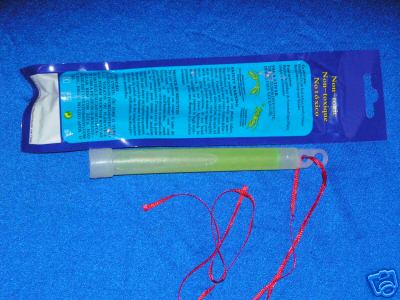 6" Glow sticks for diving, sailing, climbing, camping, parties and safety.
An essential piece of dive kit. Ideal to keep on your BCD. Use for emergencies (to be seen at night), or for night diving. The glow lasts for up to 12 hours, one stick will last the whole night!
No batteries required! Just bend the stick in half to snap the inner cartridge, and shake to mix the contents. This causes a chemical reaction producing a bright glow. The chemicals are non-toxic.
The sticks come in individual foil bags.
Each packet also contains a short cord for securing the glow stick.
Available in a choice of colours: Yellow, Green, Blue & Pink.
(select colour at checkout).
---
£1.25 each
---
5 Pack £5.00
SAVE £1.00
Now £4.00