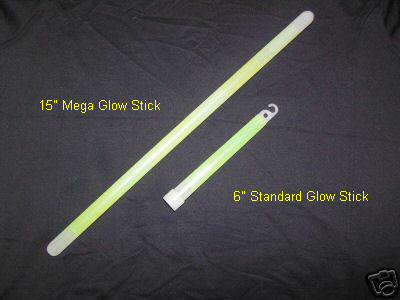 Mega Glow sticks- For safety or Fun!
These are the biggest glow sticks we have ever seen or sold! They are great for night diving and look like a light-sabre under water! Picture shows size relative to standard 6" glowstick. These are 2.5 times bigger!
Not only great for diving but also for parties, Halloween, festivals etc.
An essential piece of safety equipment. Ideal to keep in your dive gear. Use for emergencies (to be seen at night), or for night diving. The glow lasts for up to 12 hours, one stick will last the whole night!
No batteries required! Just bend the stick in half to snap the inner cartridge, and shake to mix the contents. This causes a chemical reaction producing a bright glow. The chemicals are non-toxic.
All glow sticks are brand new, and come in a choice of 6 colours: Yellow, Orange, Purple, Green, Blue & Pink.
---
£2.95 each
SORRY SOLD OUT!